Our Scientific Advisory Board
For the development of our compounds we collaborate closely with multiple specialists who are members of our Scientific Advisory Board. The primary role of the board is to give advise on its strategy and help to maintain an overview of techniques being developed around the world. Also they help to identify needs and opportunities for research and cooperation. Sulfateq is very fortunate to have the support this very knowledgeable and experienced Scientific Advisory Board.
Prof. Dr. R.H. Henning

Rob Henning is an anesthesiologist by training. In 1993 he obtained his PhD in Medical Sciences where he investigated the modulation of skeletal muscle function. As Professor in Pharmacology on the University of Groningen, his areas of expertise include: pharmacology, human medicine, cardiovascular system, biochemistry, molecular biology and hibernation. Rob has established his independent research group at the University Medical Center Groningen (UMCG) that is dedicated to unravel the secrets behind hibernation. He strongly believes that the protective mechanisms of hibernators will have a major impact on human medicine. It was also Robs research that led to the discovery and development of the SUL-compounds.
Prof. Dr. S.J.L. Bakker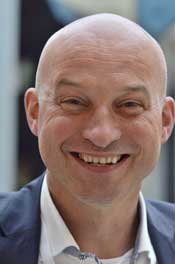 Stephan Bakker was educated as an internist-nephrologist in Eindhoven and Maastricht. He became a staff member of the department of Internal Medicine of the University Medical Center Groningen (UMCG). Subsequently in 2002, he obtained his PhD in which he focused on the pathophysiology of the Insulin Resistance Syndrome. After several years of research, he switched his field of study from mitochondrial dysfunction towards the biomarkers for nutrition and health in cohort and interventional studies, especially transplantation and diabetes patient populations. Stephan is also the program leader of the Groningen Institute for Organ Transplantation. In 2014, he became Professor of Internal Medicine at the University of Groningen.
Prof. Dr. H.P. Hammes
Hans-Peter Hammes studied medicine at the University of Münster. He is currently Professor in Internal Medicine and Section Head of Endocrinology at the University of Heidelberg. In addition, Hans-Peter is also spokesman of the Diabetic micro vascular complications (DIAMICOM) and is board member of the Collaborative Research Center 1118.
Stef Stienstra
Stef Stienstra is a strategic and creative manager in biomedical science, who is able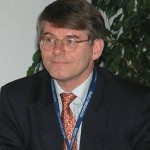 to make unexpected but fruitful matches between unrelated expertise or businesses. He works internationallyfor several medical and biotech companies as a scientific advisory board member and has a long research & development track record with positions in Japan, USA, UK, Germany and many other countries.
He has finished both his academic studies Medicine and Biochemistry at the University of Groningen in The Netherlands. He started his career as clinical chemist for the Royal Navy Hospital and is still reservist for the Royal Dutch Navy taking with attention for the medical countermeasures for chemical and biological threats. He has extensive practical experience in tissue engineering, cell biology, immuno-haematology, biodefense and transfusion medicine.