President & CEO – Kees van der Graaf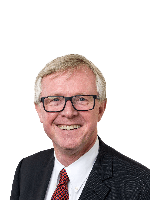 Serial entrepreneur specialized in the start-up of prospering companies / products in the pharmaceutical and biotechnological field.  Has successfully set up different biotech companies like ROKEPIE® (part of Sulfateq B.V.), Angteq B.V., Alfateq B.V., Citeq Health Products BV and Bio-Intermediair B.V.
Earned his degree in 1980 in Pharmacy with the specialization Toxicology and Bioanalysis and became a Dutch registered pharmacist in 1983 at the University of Groningen, the Netherlands.
In 1986, Kees started the biotech company Bio-Intermediair B.V., a production company for kilogram amounts of monoclonal antibodies and recombinant proteins. In 1990 the company expanded to large scale production in a GMP and FDA compliant facility. Bio-Intermediair developed to one of the leading contract manufacturing companies, As a real pioneer in this field, one of his developments was disposable back systems and also Clean Rooms with glass doors , to enable staff to work in a cleanroom with a view. The company was sold to Gist-Brocades (the current DSM Biologics) and Kees left the company in 1993.
He started Citeq B.V. in 1993, followed by Angteq B.V and Alfateq B.V. In 2011, Kees founded Sulfateq B.V., an innovative life science company. With a team of dedicated scientists, Sulfateq develops patented compounds and registered products based on hibernation, like ROKEPIE®. Kees is responsible for the overall development of Sulfateq BV and the succes of ROKEPIE®.
CSO – Guido Krenning
Guido Krenning is a scientist with extensive knowledge about the cardiovascular sy
stem, tissue engineering and molecular biology. Guido Krenning finished his master's degree in Molecular Biology at the University of Groningen in 2005. Subsequently, in 2009 he obtained his PhD in Medical Sciences (Cum Laude) where he focused on cardiovascular tissue engineering and regenerative medicine. After a postdoctoral fellowship at Harvard Medical School (Boston, USA), Guido Krenning established his independent research group at the University Medical Center Groningen (2011). Currently, Guido is combining his dedication to develop the SUL-compounds into clinical trials with a job as Principle Investigator at University Medical Center Groningen (UMCG). In addition, he also coordinates the International Research and Training Network on Diabetic Microvascular Complications (GRK1874/DIAMICOM).
COO – Pieter Vogelaar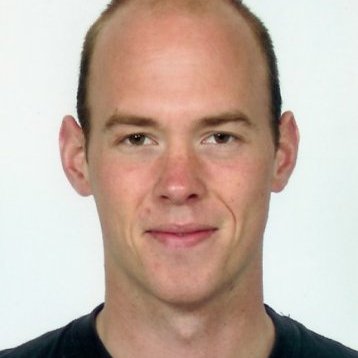 Pieter Vogelaar obtained his master's degree in Medical Pharmaceutical Sciences in Groningen, the Netherlands in 2012. After having worked on several research projects involving cell culture and acquiring the necessary skills, he joined Sulfateq the same year. After having set up cell culture facilities, he developed several methods to assess the protective capacities of Sulfateq-compounds in the cold-storage of cells which led to the development of ROKEPIE®-S01. He also uses this model to unravel the mechanism behind the protective effects of SUL-compounds, as well as determining the optimal conditions to achieve long-term hypothermic storage of cells.
Last year, this young scientist published an article on Platelet Dynamics in Hibernation (PLoS ONE / April '14).
CFO – André Goossens
Financial expert with extensive international experience. Responsible for the financial activities. André has a vast experience in corporate and financial management. He has worked at senior level at the Dutch Ministry of Foreign Affairs, the Library of the Province Zuid-Holland and The Hague University of Applied Sciences. He also was for some years financial director of MICROS BV (ICT) in Rotterdam. His Dutch-based company Fit Advies renders financial services to educational organisations like Zadkine Rotterdam and developing corporate entities. 
---
For the development of our compounds we collaborate closely with multiple specialists who are members of our Scientific Advisory Board.