President & CEO – Kees van der Graaf
Serial entrepreneur specialized in the start-up of prospering companies / products in the pharmaceutical and biotechnological field.  Has successfully set up different biotech companies like ROKEPIE® (part of Sulfateq B.V.), Angteq B.V., Alfateq B.V., Citeq Health Products BV and Bio-Intermediair B.V.
Earned his degree in 1980 in Pharmacy with the specialization Toxicology and Bioanalysis and became a Dutch registered pharmacist in 1983 at the University of Groningen, the Netherlands.
In 1986, Kees started the biotech company Bio-Intermediair B.V., a production company for kilogram amounts of monoclonal antibodies and recombinant proteins. In 1990 the company expanded to large scale production in a GMP and FDA compliant facility. Bio-Intermediair developed to one of the leading contract manufacturing companies, As a real pioneer in this field, one of his developments was disposable back systems and also Clean Rooms with glass doors , to enable staff to work in a cleanroom with a view. The company was sold to Gist-Brocades (the current DSM Biologics) and Kees left the company in 1993.
He started Citeq B.V. in 1993, followed by Angteq B.V and Alfateq B.V. In 2011, Kees founded Sulfateq B.V., an innovative life science company. With a team of dedicated scientists, Sulfateq develops patented compounds and registered products based on hibernation, like ROKEPIE®. Kees is responsible for the overall development of Sulfateq BV and the succes of ROKEPIE®.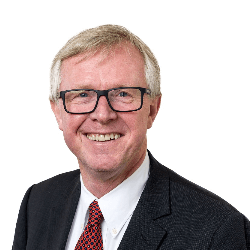 CSO – Guido Krenning
Guido Krenning is a scientist with extensive knowledge about the cardiovascular system, tissue engineering and molecular biology. Guido Krenning finished his master's degree in Molecular Biology at the University of Groningen in 2005. Subsequently, in 2009 he obtained his PhD in Medical Sciences (Cum Laude) where he focused on cardiovascular tissue engineering and regenerative medicine. After a postdoctoral fellowship at Harvard Medical School (Boston, USA), Guido Krenning established his independent research group at the University Medical Center Groningen (2011). Currently, Guido is combining his dedication to develop the SUL-compounds into clinical trials with a job as Principle Investigator at University Medical Center Groningen (UMCG). In addition, he also coordinates the International Research and Training Network on Diabetic Microvascular Complications (GRK1874/DIAMICOM).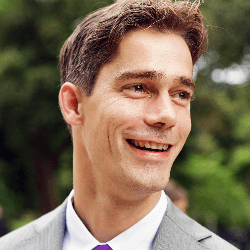 COO – Pieter Vogelaar
Pieter Vogelaar obtained his master's degree in Medical Pharmaceutical Sciences in Groningen, the Netherlands in 2012. After having worked on several research projects involving cell culture and acquiring the necessary skills, he joined Sulfateq the same year. After having set up cell culture facilities, he developed several methods to assess the protective capacities of Sulfateq-compounds in the cold-storage of cells which led to the development of ROKEPIE®-S01. He also uses this model to unravel the mechanism behind the protective effects of SUL-compounds, as well as determining the optimal conditions to achieve long-term hypothermic storage of cells.
Last year, this young scientist published an article on Platelet Dynamics in Hibernation (PLoS ONE / April '14).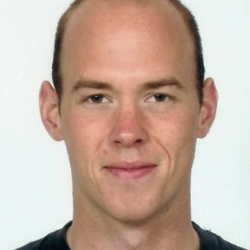 CFO – Hans Bruining
Hans has a vast experience in advising SME's on banking and financial administration issues. After graduating his Business Economics study at the University of Nijmegen, he started in 1995 as a management trainee at Koop Holding, a large construction company in the Northern part of the Netherlands. In 2001 he began working for the Rabobank. For this company he was active as senior account manager commercial banking and for the special assets department. Since May 2018 he operates as an independent consultant.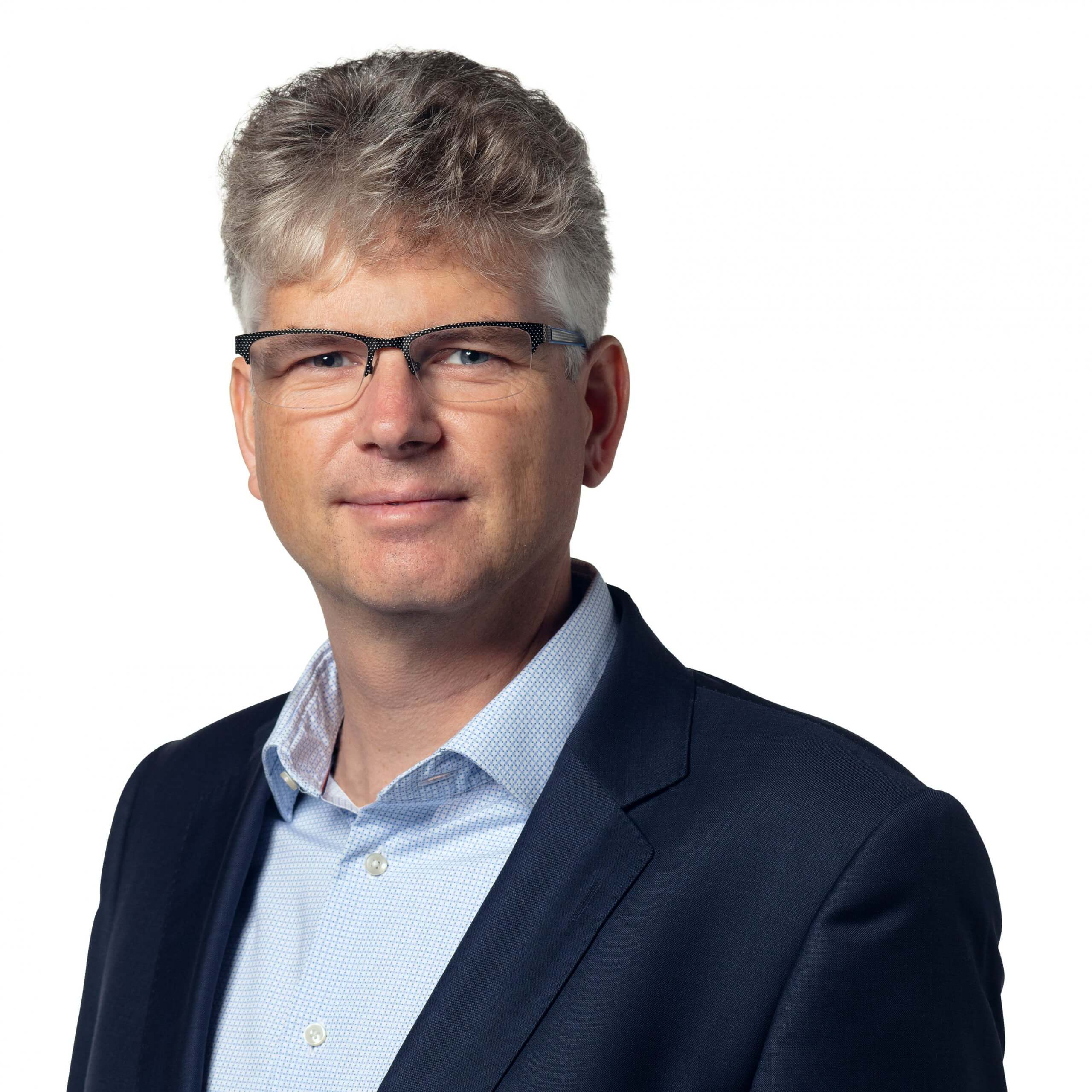 Scientific Advisory Board
For the development of our compounds we collaborate closely with multiple specialists who are members of our Scientific Advisory Board. The primary role of the board is to give advise on its strategy and help to maintain an overview of techniques being developed around the world. Also they help to identify needs and opportunities for research and cooperation. Sulfateq is very fortunate to have the support this very knowledgeable and experienced Scientific Advisory Board.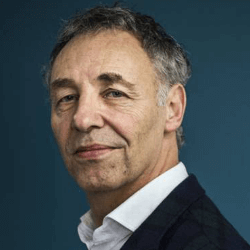 Prof. Dr. R.H. Henning
Rob Henning is an anesthesiologist by training. In 1993 he obtained his PhD in Medical Sciences where he investigated the modulation of skeletal muscle function. As Professor in Pharmacology on the University of Groningen, his areas of expertise include: pharmacology, human medicine, cardiovascular system, biochemistry, molecular biology and hibernation. Rob has established his independent research group at the University Medical Center Groningen (UMCG) that is dedicated to unravel the secrets behind hibernation. He strongly believes that the protective mechanisms of hibernators will have a major impact on human medicine. It was also Robs research that led to the discovery and development of the SUL-compounds.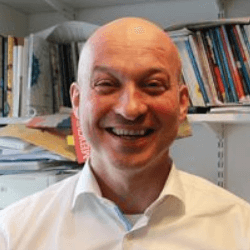 Prof. Dr. S.J.L. Bakker
Stephan Bakker was educated as an internist-nephrologist in Eindhoven and Maastricht. He became a staff member of the department of Internal Medicine of the University Medical Center Groningen (UMCG). Subsequently in 2002, he obtained his PhD in which he focused on the pathophysiology of the Insulin Resistance Syndrome. After several years of research, he switched his field of study from mitochondrial dysfunction towards the biomarkers for nutrition and health in cohort and interventional studies, especially transplantation and diabetes patient populations. Stephan is also the program leader of the Groningen Institute for Organ Transplantation. In 2014, he became Professor of Internal Medicine at the University of Groningen.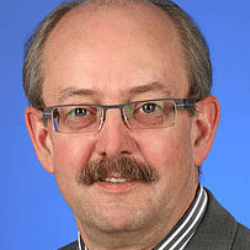 Prof. Dr. H.P. Hammes
Hans-Peter Hammes studied medicine at the University of Münster. He is currently Professor in Internal Medicine and Section Head of Endocrinology at the University of Heidelberg. In addition, Hans-Peter is also spokesman of the Diabetic micro vascular complications (DIAMICOM) and is board member of the Collaborative Research Center 1118.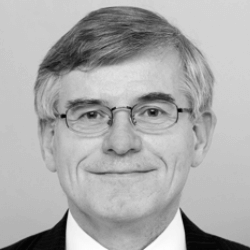 Stef Stienstra
Stef Stienstra is a strategic and creative manager in biomedical science, who is able to make unexpected but fruitful matches between unrelated expertise or businesses. He works internationallyfor several medical and biotech companies as a scientific advisory board member and has a long research & development track record with positions in Japan, USA, UK, Germany and many other countries. He has finished both his academic studies Medicine and Biochemistry at the University of Groningen in The Netherlands. He started his career as clinical chemist for the Royal Navy Hospital and is still reservist for the Royal Dutch Navy taking with attention for the medical countermeasures for chemical and biological threats. He has extensive practical experience in tissue engineering, cell biology, immuno-haematology, biodefense and transfusion medicine.
Cooperation Network
Sulfateq B.V. has a close working relation with the University of Groningen, the Netherlands, especially with Prof Dr R.H. Henning, Prof. Dr H. Meurs and Prof Dr M. Schmidt. We also keep close contact with a worldwide network of research collaborations including a cooperative research and development agreement (CRADA) with the US Army Institute of Surgical Research.  We also collaborate with Syncom, Integrex Research and BBBeratung and you can read about their work on the links below.
However, we are always interested in setting up beneficial partnerships in order to develop the potential of hibernation even further. Please, do not hesitate to contact us for more information!