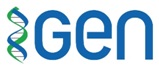 Groningen, The Netherlands & Ankara, Turkey – Sulfateq BV, an early stage biotech company developing a group of small molecules that maintain mitochondrial health, and GEN İlaç ve Sağlık Ürünleri Sanayi ve Ticaret A.Ş. (GEN), a publicly traded company (GENIL), and leading speciality pharmaceutical company in Turkey with its GMP certificated production facility and R&D centers, today announced that they have signed an exclusive collaboration and license agreement for the development and commercialization of SUL-238 as a therapy against Alzheimer's Disease and  other Neurodegenerative Diseases. GEN and Sulfateq anticipate to finalize the preclinical development program and initiate first-in-man trials in the last quarter of 2022.
Abidin Gülmüş, Chief Executive Officer of GEN, said: "As Turkey's leading specialty pharmaceutical company, we are thrilled to start the research on a new therapeutic agent developed and manufactured in Turkey in accordance to our strategic priorities of growth, innovation and globalization. Because of its unique mitochondrial mechanism-of-action, and by joining forces with Sulfateq, we maximize our potential to develop an innovative therapeutic for the Alzheimer's Disease community around the globe, with definite potential in other neurodegenerative disease areas."
Kees van der Graaf, Chief Executive Officer of Sulfateq, said: "This next step with GEN, who recognizes the great potential of our compound SUL-238 is a big step forward in the establishment of a new pharma business in the Groningen area. I am highly excited both with the acceleration of the clinical development that GEN offers, and the potential benefit to patients world-wide. In this area where no curative compounds are available, we have a joint ambition to solve a true medical need."
About SUL-238
SUL-238, the hydrochloric salt of the propriety API SUL-138, is a small molecule designed to improve mitochondrial function during disease. Mitochondria play a key role in the pathophysiology of Alzheimer's Disease. Sulfateq in collaboration with the Free University Amsterdam (VU) and the University Medical Center Groningen (UMCG) have shown the efficacy of SUL-238 therapy in multiple preclinical models of Alzheimer's Disease.
About Alzheimer's Disease
Alzheimer's Disease is a devastating progressive disorder that results in memory loss and other cognitive impairments. There is currently no treatment available that can cure or even halt the progressive course of Alzheimer's Disease. Consequently, Alzheimer's Disease features on the priority medicines list of the World Health Organization, with a particular high number of patients in Turkey.
Mitochondrial dysfunction and neuroinflammation are present in Alzheimer's Disease. Although the underlying mechanisms of these pathologic changes remain unclear, possible links between these phenomena have been reported, and it is increasingly recognized that mitochondria or mitochondrial components may contribute to neuroinflammation.
About Sulfateq
Sulfateq: empowering health
Sulfateq B.V. is an early stage biotech company that fosters strategic collaborations with academic and industrial research centres to accelerate the development of innovative new medicines. It has developed a novel class of small molecules that maintain mitochondrial health. Currently, these compounds have reached the end-preclinical phase and are in development for treatment of major acute and chronic medical needs, including Neurodegenerative Diseases. The discovery of SUL-238 as therapy for Alzheimer's Disease was borne from a public-private partnership between Sulfateq, Dr. Ronald van Kesteren (VU Amsterdam) and Prof. Dr. Rob Henning (UMCG). The potential of such partnerships is recognized by the Health Holland-initiative from the Dutch Ministry of Economic Affairs and Climate Policy, who is cofounding further scientific research into the role of mitochondrial function in Alzheimer's Disease. Sulfateq emphasizes the need of these public-private partnerships and financing instruments to facilitate medical innovations, reduce healthcare costs and improve the quality of life of patients. For more information please visit us on the Sulfateq website, or follow us on Twitter
About GEN
GEN: patient centric innovative solutions
GEN is a publicly traded and leading speciality pharmaceutical company (GENIL) in Turkey with more than 20 years of experience. We partner with the global innovator pharmaceutical companies to bring therapies to our community that extend and significantly improve their lives. GEN colleagues work compliant with ethical and scientific principles, and strive to set the top standards for quality, safety and value in the manufacture and access of health care products, particularly in the treatment of rare diseases and disorders. With its GMP certificated production facility and R&D center based in Ankara, GEN products are helping people in many countries around the globe. In addition to its HQ and offices in Turkey, GEN has offices in Germany, Russia, Kazakhstan, Uzbekistan and Azerbaijan. For more information please visit us on GEN website. In addition, to learn more, please follow GEN on LinkedIn, Twitter, Instagram and Facebook.
Further information, please contact